Micrometer / Caliper Check Sets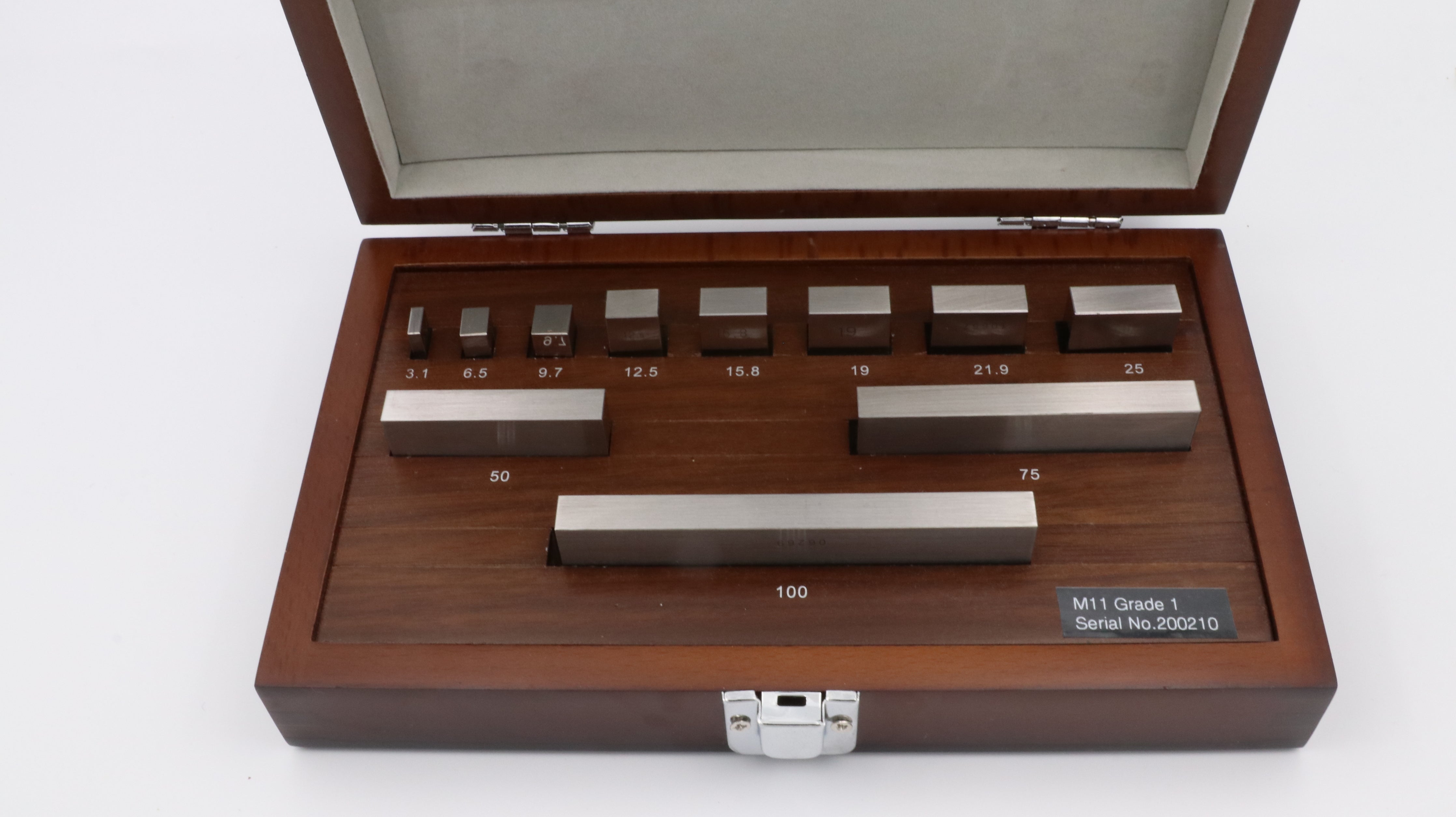 Inspection Grade 1
Manufactured to ISO3650 (DIN861) from high quality alloy steel
Each block is heat treated for high wear resistance
Surface hardness >63HRC
Flat mirror surface finish for high dimensional stability and excellent wringing qualities.

Suitable for calibrating micrometers & calipers
The individual Gauge Block sizes in the set have been selected to check the accuracy of the micrometer spindle and measuring faces at 5 different rotational positions ensuring accuracy of the screw and parallelism of the contact faces BS870
Supplied complete in fitted wooden box.
Caliper check sets come with setting ring to check internal anvils / points.
All sets are in stock, when ordered each set is sent to the UKAS Laboratory for the certificate to be address to your company, normal lead time is 2-3 weeks.
Supplied with a UKAS Calibration Certificate
Micrometer / Caliper Check Sets