Gauge Block Sets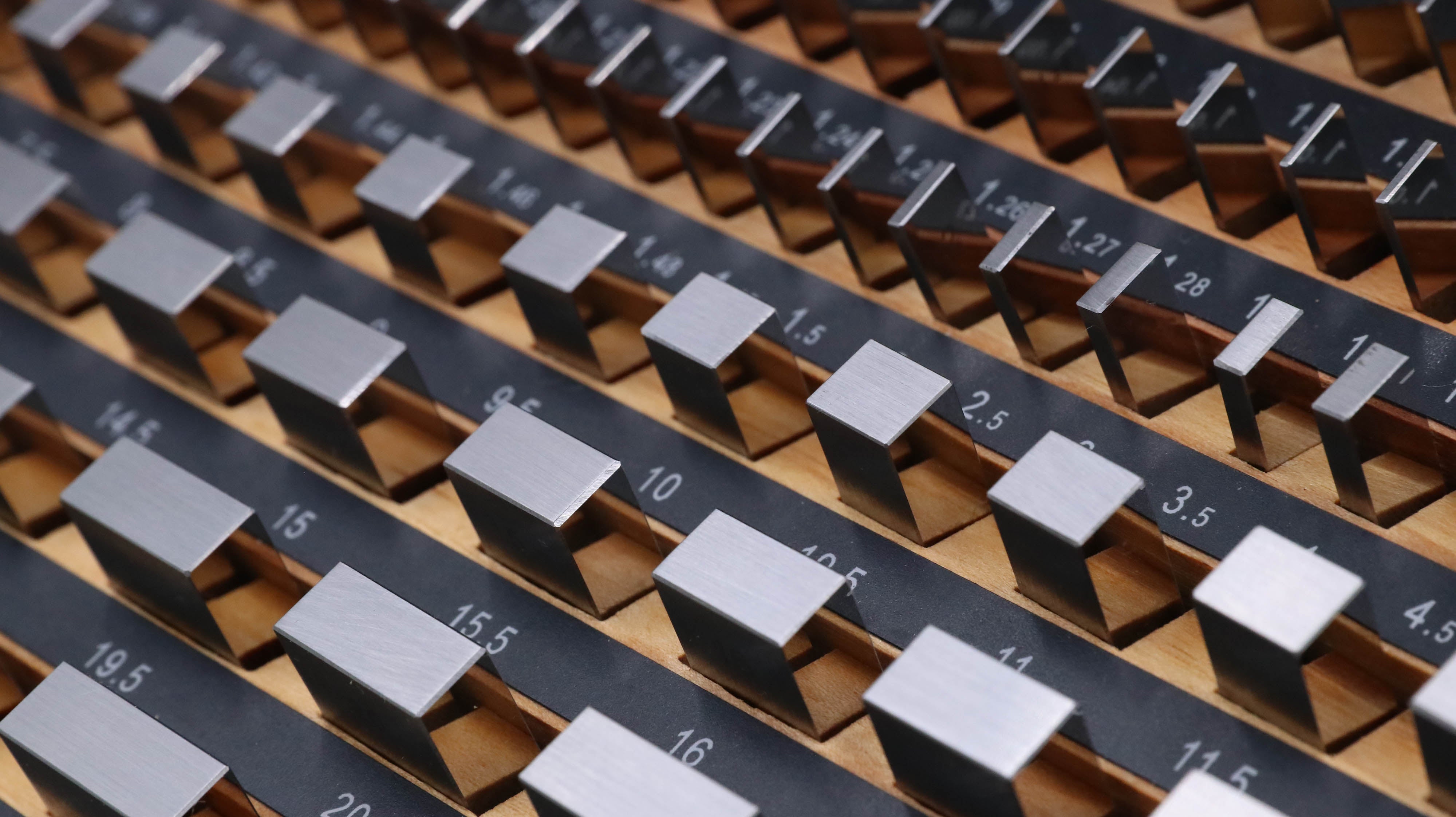 Manufactured to ISO3650 (DIN861) from high quality materials

Each block is heat treated for high wear resistance
Surface hardness >63HRC
Flat mirror surface finish for high dimensional stability and excellent wringing qualities.
See the wringing performance of these top quality gauge blocks.
All composition of sets, grades, steel & tungsten blocks supplied. sometimes called Slips, are reference standards calibrated in a UKAS Laboratory. Supplied in sets of various compositions to wring together making any actual size length achievable.
The Grades explained. Grade 2: For general workshop use. Grade 1: For use in the Inspection area and calibrating basic measuring instruments. Grade 0: For calibrating Metrology equipment in a Calibration environment.
We hold stock, sets are progressed through UKAS Lab to order with certificate addressed in your company name.
If purchasing without UKAS they come with manufacturers certificate of inspection conforming to DIN ISO 3650 and a lint free cleaning wiper.
Ceramic available on request.
Without UKAS certificate 2-3 days with UKAS cert 1-2 weeks.
Gauge Block Sets